This year marks the centenary of the birth of Vincent Hložník (22 October 1919 Svederník —10 December 1997 Bratislava).
The public commemorates the anniversary of the artist, pedagogue and organiser of cultural events who entered our culture in the first half of the 1940s. The Nedbalka Gallery has significantly contributed to the events accompanying this important anniversary.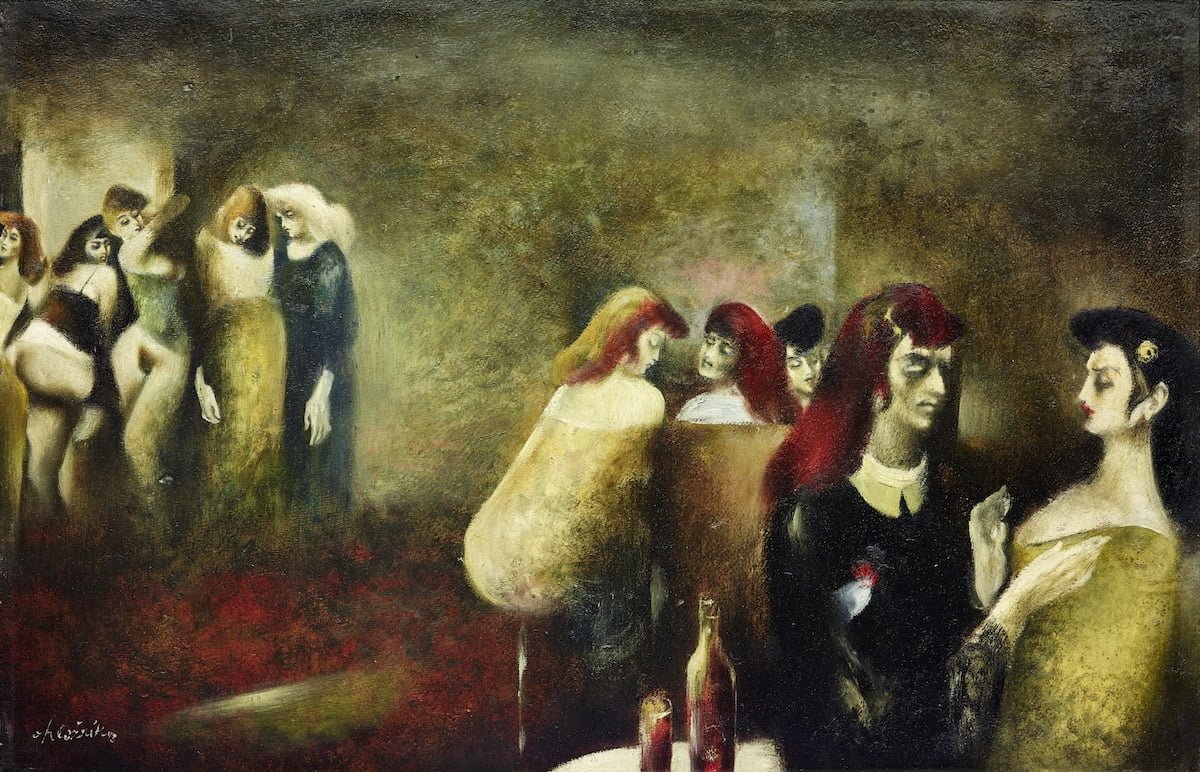 Some time ago, it mounted the artist´s individual exhibition "Messages and Visions", accompanied by the publication of the same title, organised a lecture and a discussion about the artist´s oeuvre, and made a documentary film, which was available on the Gallery´s website. In the context of the art-historical research and its presentation, Vincent Hložník´s works create organic part of the Gallery´s permanent exposition.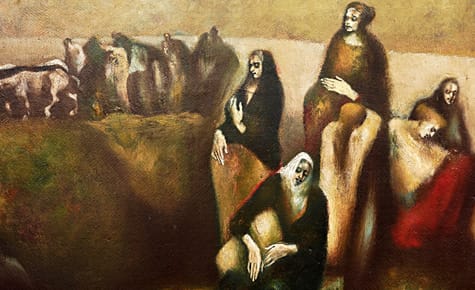 On the occasion of the centenary celebration, the Gallery has put on display the artist´s works from its depository. This small, yet important collection of works reflects the artist´s achievements in the 1940s. Retrospectively, this chapter of artist´s oeuvre belongs to the most significant ones in his life-long endeavour, and so the attention paid to it by the Nedbalka Gallery is well deserved. The exhibition presents basic iconographic areas that run through the artist´s entire body of work: Christian subjects, commedia dell´arte, the circus world, urgent social problems, dramatic journey of Don Quixote, the knight of the sad countenance, tragedy of the ongoing war, portents of new threats, urban environment with erotic undercurrent, human passions and feelings, etc. The crowd of homeless people looks like a boulder rolling through the hopeless space.
In this period, the artist also responded to the Cubist tendencies, which was typical of many members of the WWII Generation. He was attracted by geometric composition and particularly by the effect of the strong decorative line with a baroque, expressive, poetic character. Most frequently, however, he put emphasis on a black contour. The small, yet powerful presentation points out Hložník´s importance for Slovak culture and his humanistic message.
Ľudovít Petránsky